Eaton is a leading manufacturer and global supplier of high quality fire systems. With the ability to provide complete systems, not just components, you can be confident in the knowledge that all of the products have been specifically designed and tested to ensure that they are all fully compatible to form a reliable and compliant fire detection and alarm system.
Fire Alarm System
Fire Panels and repeater panels | Addressable devices | UL listed devices | Conventional devices | Emergency voice communication (VoCALL) | Voice Alarm systems – Speakers
​Our Major Projects:
Key Notes:
Addressable Fire Detection and Alarm comply both EN and UL range of products

Conventional Fire Alarm

Voice Evacuation and Fire Telephone Systems

Public Address Voice Evacuation System (PAVA)

Cooper Notification Appliance Devices - Wheelock (UL Listed)

Qatar Civil Defence approved products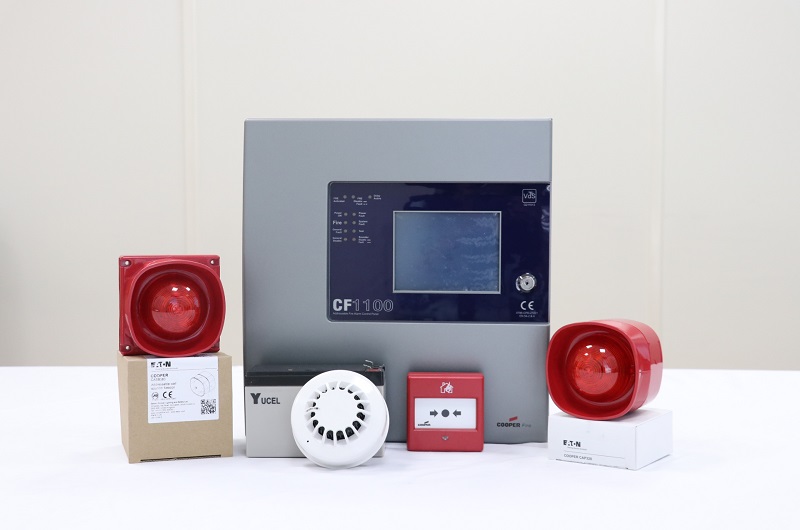 Eaton is positioned through its global solutions to answer today's most critical electrical power management challenges.